Tractor Brewing Company has long been known for their use of innovative ingredients, processes and recipes. This holiday season is no exception. On the heels of the extremely popular Prickly Pear Cider, Tractor is pleased to announce the launch of the "Tractor Orchard Series", a line of artisanal, high-end ciders that will utilize fresh produce from local New Mexico and regional farms and orchards.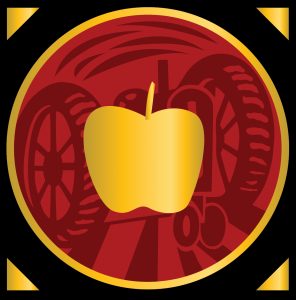 "We have been wanting to work with local orchards for years now," said David Hargis, co-owner and head brewer. "This region is so rich in terms of the variety of apples and other fruits and produce that are available. We support small and local businesses whenever possible, and the Tractor Orchard Series is the perfect way to do it. Let's just say that you will taste the difference."
The first in the Tractor Orchard Series is Nichols Winesap Cider, an apple cider blend of Winesap and Fuji apples. The apples were harvested fresh from Nichols Ranch and Orchard. The Nichols family has been farming and ranching in Otero County since 1882. Nestled in the Sacramento Mountains near La Luz, NM, the family-operated farm and ranch overlooks the Tularosa Basin and White Sands National Monument. Since 1941, the family has provided fresh fruit and beef to the local area by maintaining a 22-acre orchard consisting of 1200 apple trees, 800 cherry trees, and several hundred other fruit trees. The farm is open for public picking every year June through October.
Tractor Brewing Company will be releasing a new Orchard Series Cider quarterly and customers will be able to taste the Nichols Winesap Cider on December 18th. "Tasting the hard work and love that went into cultivating these fruits by local farmers is what this series is all about," said Skye Devore, co-owner of Tractor Brewing Company. "We can't wait for our customers to share it with us."