Jimmy Deveney
November 8, 2019 @ 6:00 pm

-

8:00 pm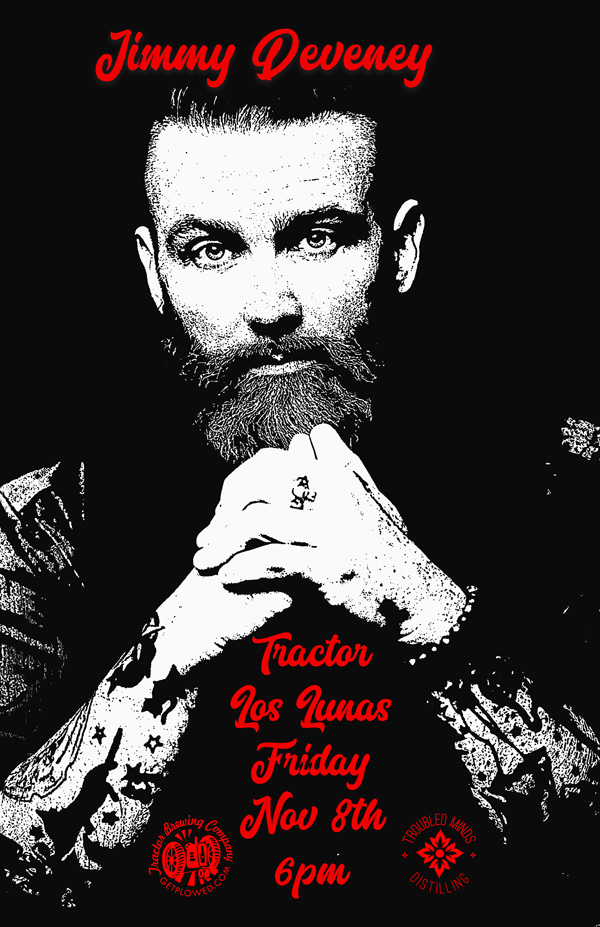 Jimmy Deveney is best known for his singing, writing and playing in the Austin, TX bands 'Horse Opera', (2007 to 2014), and 'Palomino Shakedown' (2014 to present). Both bands spent many years touring nationally, and playing and recording in Austin.  Deveney self produced two 'Horse Opera' records, and several records for other Austin bands between 2010 and 2017. In January 2018, Deveney relocated from his Austin, TX home of 16 years, to his native home town of Albuquerque, NM. Palomino Shakedown will continue to play occasional shows, and Jimmy is playing solo acoustic shows and performing with his group, 'Jimmy Deveney & the Silver Foxes' in and around Albuquerque.
Jimmy began playing guitar and writing in his teens,and playing in bands in the rock scene in Albuquerque in the 90's. He moved to Mississippi in 1999, and spent some time playing blues and roots music, and then moved to Austin in 2002, and became part of its rich honky tonk and roots music scene. Solo shows, and eventually full band shows, led to years of touring, recording, and producing.
In his spare time, Jimmy is a coffee enthusiast and manager and coffee roaster at Rust is Gold Coffee. He is also a luthier, repairing and building guitars at Percolator Guitar Repair, as well as refurbishing vintage hi-fi stereo equipment. He lives with his partner Katie, and his two cats Gibson and Mystery.