John Calvin Abney
December 4, 2019 @ 7:00 pm

-

9:00 pm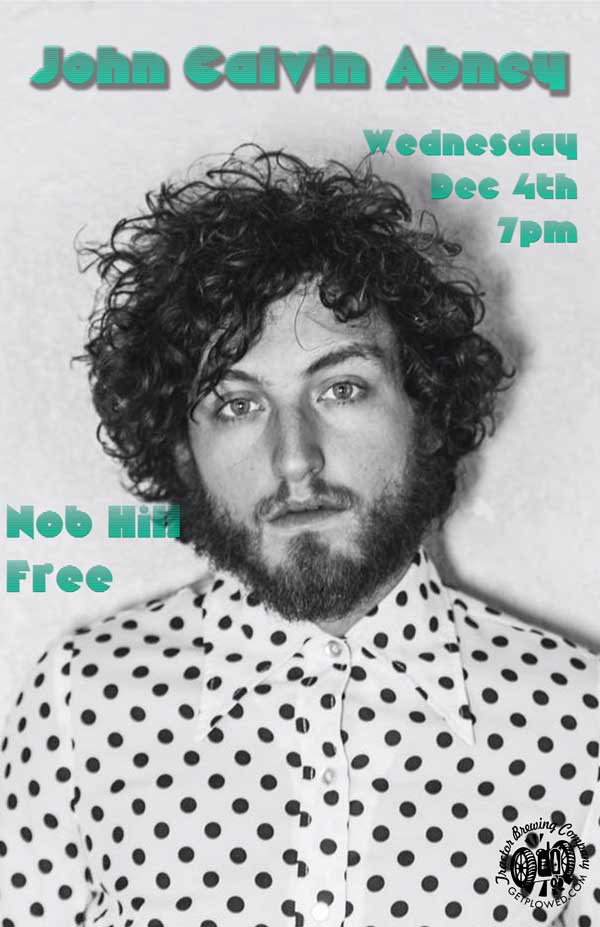 John Calvin Abney doesn't stand still. He would be the first to tell you that.
Abney originally made his name as a rowdy side man, playing guitar, pedal steel, keys and drums for a number of other acts. Thanks to years of extensive touring, both solo and as a gun-for-hire, Abney is now possessed of some impressive instrumental stage chops. Lately, it's lyricism where he finds his inspiration, with encouragement from a host of Oklahoma songwriters in close proximity.
Few songwriters can weave so seamlessly in and out of genre that listeners are left wondering if they indeed heard what they thought they heard. And if they listen again, they're likely to hear something else. Abney's songs can be both frenetic and meditative, deeply affectionate and mired in loneliness, and, like Abney himself, both road-weary and ready for adventure.