Michael Moxey
October 4, 2018 @ 8:00 pm

-

10:00 pm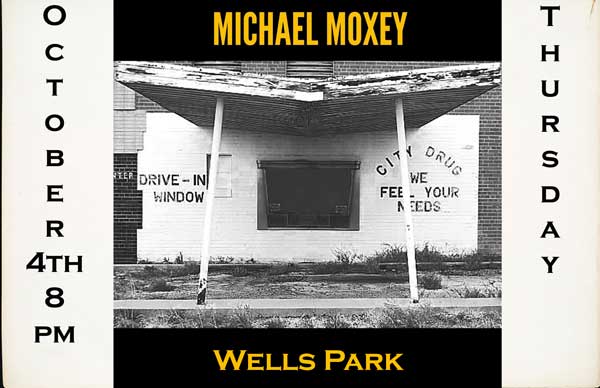 Michael writes and performs songs putting a contemporary perspective across a range of styles- from Americana to the Bakersfield sounds of the 60's to 70's Outlaw country. He performs with his band the Easy Sinners as well as solo.
While country music and Hee Haw were always around the house growing up, Michael's musical tastes gravitated towards alternative rock and bands like Jane's Addiction and the Smiths. In the late 90's, his love of the Rolling Stones led him to the music of Gram Parsons, circling him back to the classic country of Haggard, Jones and Jennings.
Michael has one of the most unique backstories in music, including writing policy speeches for a Governor, a dozen years in radio hosting alt-rock morning shows in Austin (101X) and Albuquerque (the Edge, the Zone) and doing voice overs for television/radio commercials heard across the country.