Nathan Fox
April 13, 2019 @ 7:00 pm

-

8:00 pm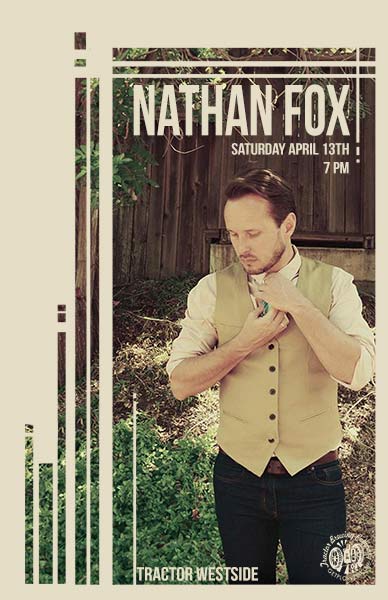 Join us once again at Westside for the soothing acoustic sounds of the incredible Nathan Fox!
Fox began playing piano as soon as he was able to reach the ivories and wrote his first song "Dr. Marten" at the age of 16. When he was 19 he left his hometown of La Jolla, California to tour the United States as the bass player for the New York City independent rock band Granian. The event marks the beginning of his career in music.
Nathan has since gone on to attend and graduate from the Berklee College of Music, and his work has appeared as song and/or score in films such as Ashby, Deliver Us From Evil, and The Tortured. His songs have been licensed to Sony Pictures, Paramount Pictures, Victoria's Secret, Old Navy, and USA Network. With over fifteen years of finessing his talent and coming into his own, Nathan Fox has become a man who knows no bounds when it comes to the art of making good music. With every note composed and every lyric penned he truly makes you feel love and soul.