Paul Hunton
April 3, 2019 @ 5:00 pm

-

7:00 pm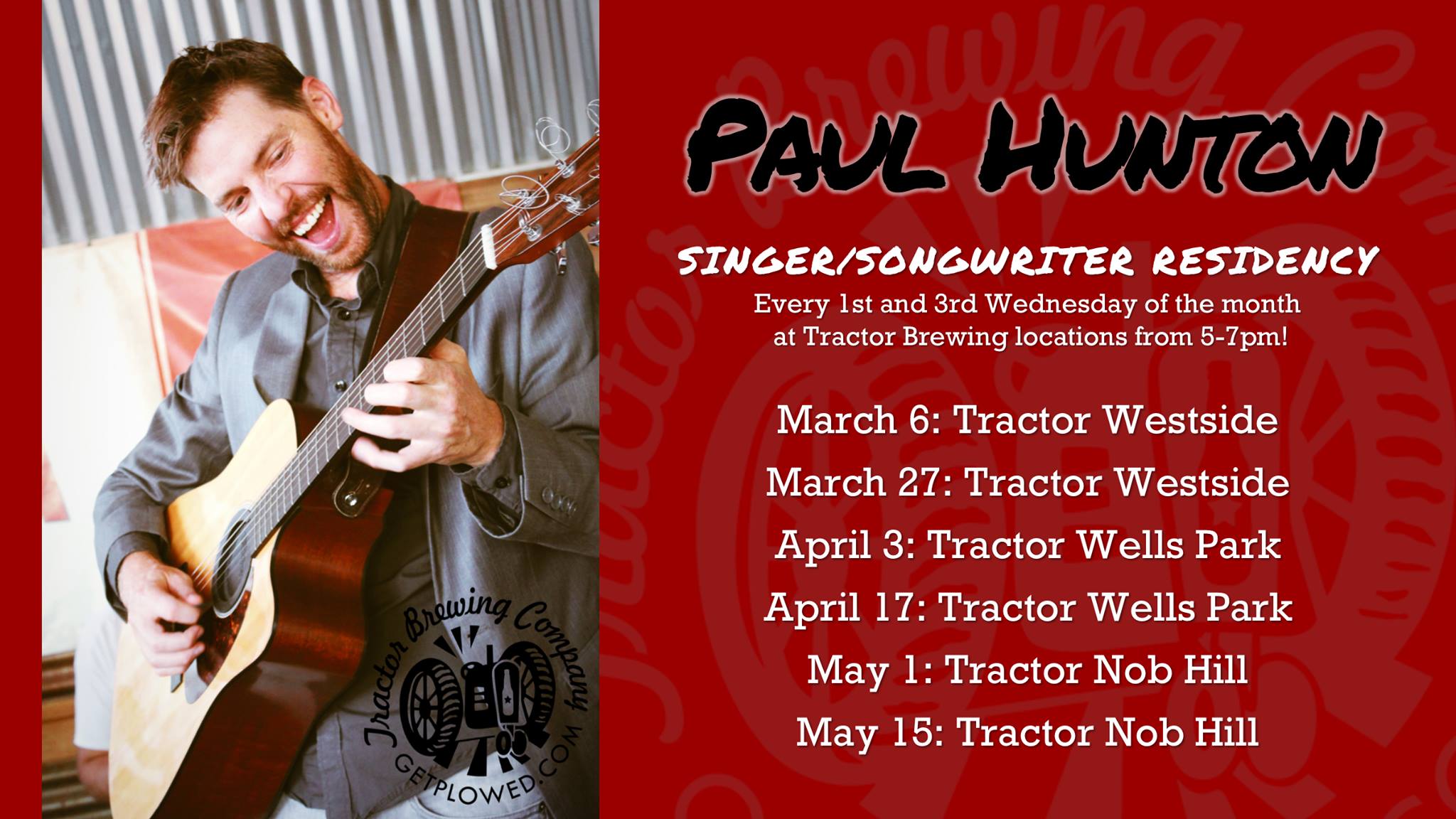 Albuquerque's favorite Singer/Songwriter, Paul Hunton of Dust City Opera, is taking up residency with Tractor Brewing Company this spring!
Enjoy an evening of intimate music every first and third* Wednesday of the month at rotating Tractor locations across Albuquerque!
March 6: Tractor Westside
March 27: Tractor Westside
April 3: Tractor Wells Park
April 17: Tractor Wells Park
May 1: Tractor Nob Hill
May 15: Tractor Nob Hill
*with the exception of 3/20, rescheduled for 3/27
Paul Hunton is an Albuquerque singer/songwriter and multi-instrumentalist. He leads folk-rock band, Dust City Opera and is a member of Albuquerque favorite, Silver String Band.
A powerful singer with a style hearkening back to Tom Waits and Leonard Cohen, he is known for his smart songwriting, often juxtaposing dark, bold subject matter over whimsical, light-hearted melodies. Hunton's songwriting is strikingly visual and spans the spectrum from playful to apocalyptic, often balancing his powerful voice over exceptional arrangements of dreamy guitar licks and intensely rich horns. His stage presence is unforgettable, with witty banter and theatrics dotted between numbers.