Tom Bennett
November 13, 2019 @ 7:00 pm

-

9:00 pm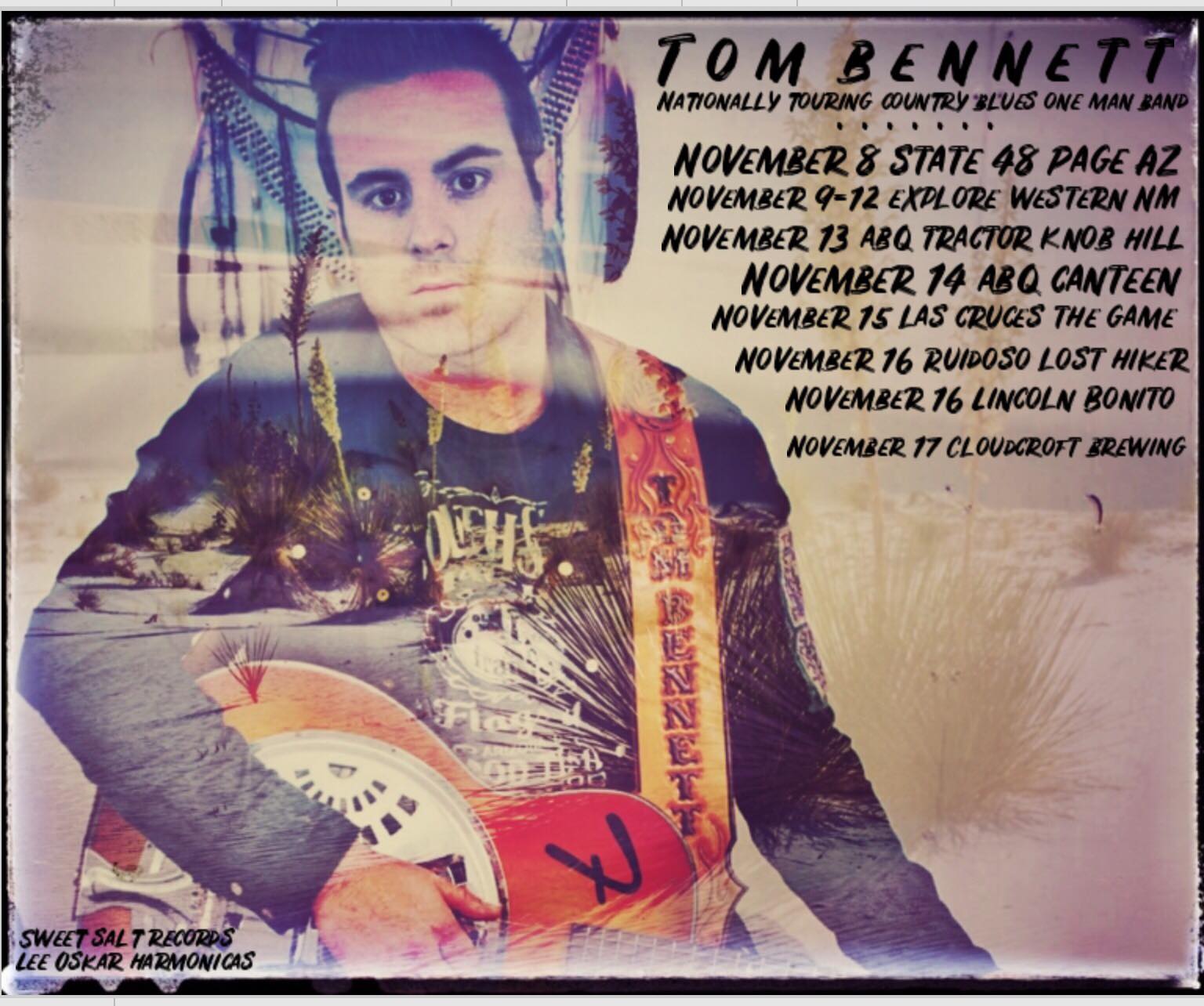 Tom Bennett is an authentic traveling folk blues singer. He learned the blues sitting alone in a Georgia hay field. There in the deep south, he found his passion.
He soon after picked up the harmonica after being given one by an old woman. As fortune would have it he found plenty to sing about, riding the rails, hitch hiking, dealing cocaine as well as studying religion and serving the community.
His music gives the listeners an authentic sound and restores the lost art of story telling through music. Each song weaves together a tapestry of adventure, love, and what it means to be constantly in awe of the the great mystery which surround us.
Tom has spent the four years touring the greater continental US. He has performed everywhere from street corners to the steps of the Utah Capitol where he sang for 10,000 people.
He performs on dobro with a slide, Lee Oskar Harmonicas (preferred player) foot percussion and vocals. He is in the process of putting together a touring band.
If you have the opportunity to attend one of his many performances you will be guaranteed an experience that won't soon be forgotten.
Tom has been featured in media all over the USA including USA Today. He is the founder of The Colorado City Music Festival which takes places each Spring in Hildale Utah on the Arizona/ Utah border.
He is the founder of Sweet Salt Records, a community of traveling Americana artists.
He is also the founder of H.O.W.L (Holy Order of Wildlife) a philosophical/ spiritual community based on the statement "We are constantly in awe of the great mystery which surrounds us."
He is managed by Traincase Management (nilka@traincasemanagement) in Nashville TN
He can also be reached directly at sweetsaltrecords@gmail.com
Please visit his website at www.tombennettonemanband.com