Tractor Trivia League
March 11, 2020 @ 7:00 pm

-

9:00 pm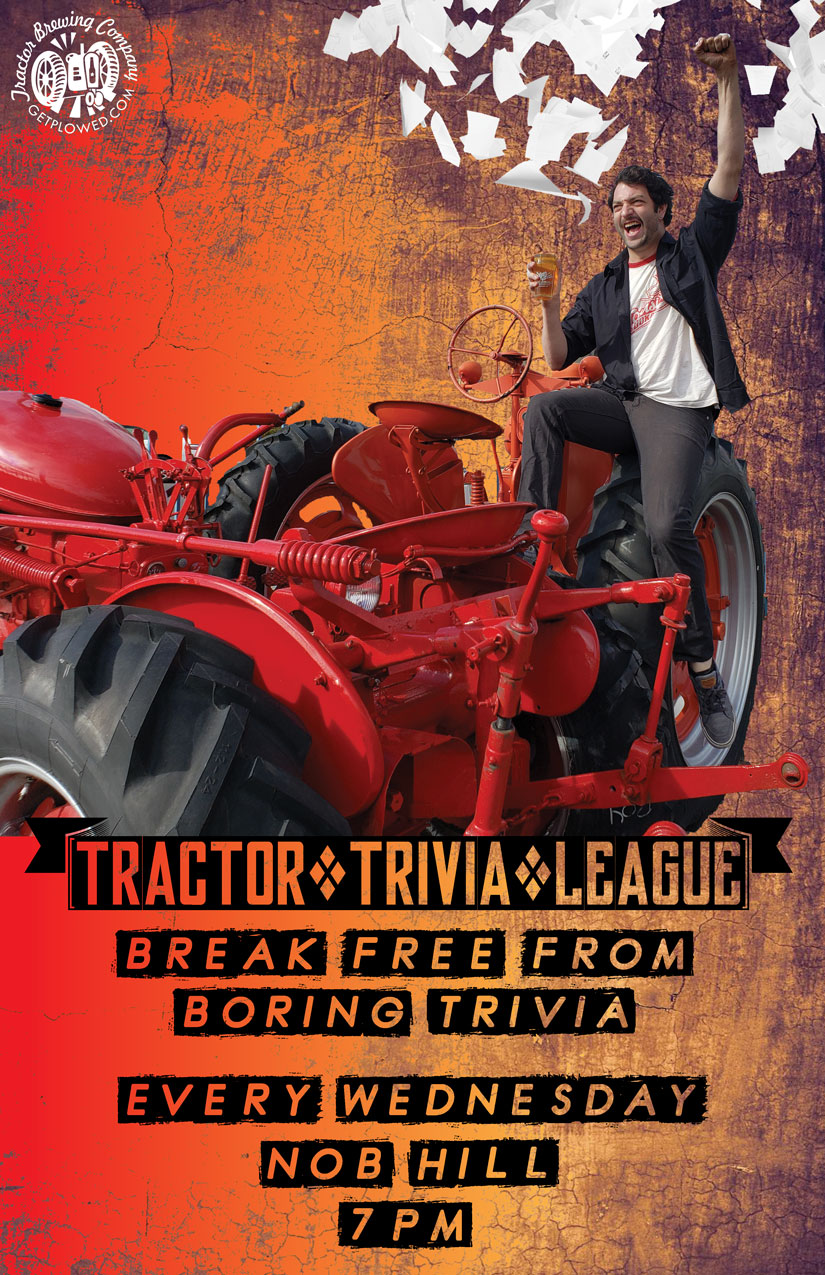 We heard you loud and clear: You want a change of pace to the same old trivia everyone else is doing. Well, have no fear, Tractor Trivia League is here, hosted by Trivia Overlord Dan Pennington!
Here's how it works: For the next 6 weeks, we'll be building a competitive trivia league, with quizzes every week to allow you and your team to increase your standing on the ladder for the league. By the end of the season, the top 3 places will take home special prizes based on where they finished. Everyone is given one bye-week, where your lowest score isn't counted in your average. Standard prizes (gift cards, free beers, a very righteous high five) will still be awarded weekly.
What's our long-term goal? Every Tractor running on the same schedule, with a big face-off between the heavy hitters from all locations at the end of every season. The best part? All of this is free. We encourage you to drink (as far as the law will allow us to encourage you) but there is no entry fee or admission!
So build a team, lock in, and get ready to fight to the bitter end for the top spot in the Tractor Trivia League!