Benny Bassett
November 2, 2018 @ 5:00 pm

-

7:00 pm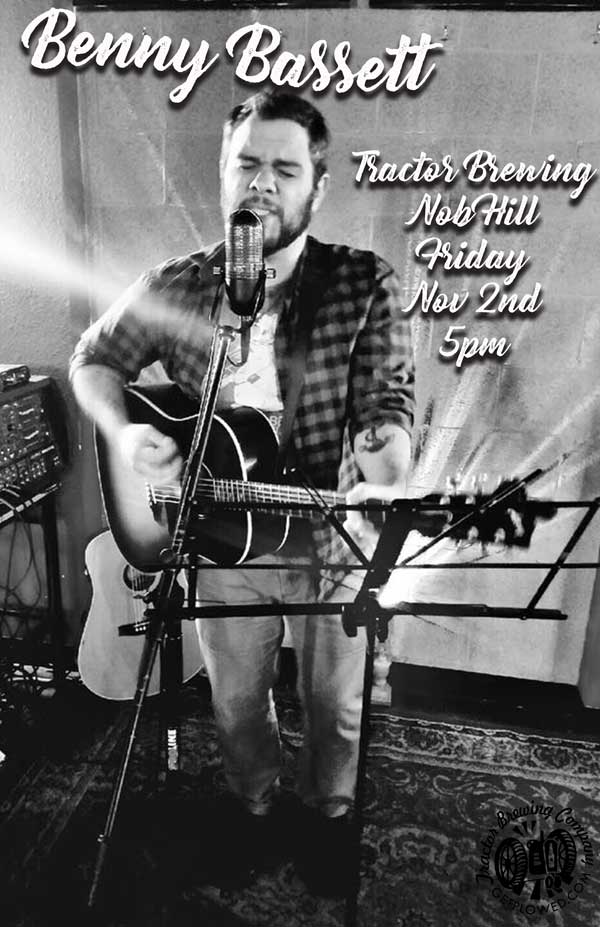 For Benny Bassett, this saying could not ring more true. After serving for several years as a singer and lead-guitarist for Chicago-based band Vintage Blue, Bassett has taken his own show on the road. Benny's solo shows feature songs that are "honest, engaging and well-crafted; each one sung with purpose and intent with Benny all the while pulling great hooks, leads and accompaniment from his acoustic guitar." – Radio DJ Bobby Guy, of Kalamazoo 102.5.
In one short year, Benny has shown he is ready for the spotlight sharing the stage with acts like Sister Hazel, The Verve Pipe, Welshly Arms, Bronze Radio Return, Stokeswood, Scars on 45 and Melodime. He also recently showcased his talent at the Folk Alliance International Music Conference in Kansas City, MO, and Red Gorilla Music Fest in Austin, TX. Benny is most excited about continuing to connect with fans in a new and more intimate way. "The thing I am most excited about, is building these intensely personal and bare acoustic performances", says Benny.
Building on his successes, Benny is currently finishing up work on a new EP. The new EP, titled "These Dreams" is the follow up to the busiest months of his career as a professional musician. In his first year as a solo artist, Benny played nearly 100 shows across the United States and Canada, earning new fans at each stop. Make sure to check out his tour dates on www.facebook.com/bennybassettmusic or on his website www.bennybassett.com.