Lorin Walker Madsen
February 9, 2017 @ 8:00 pm

-

10:00 pm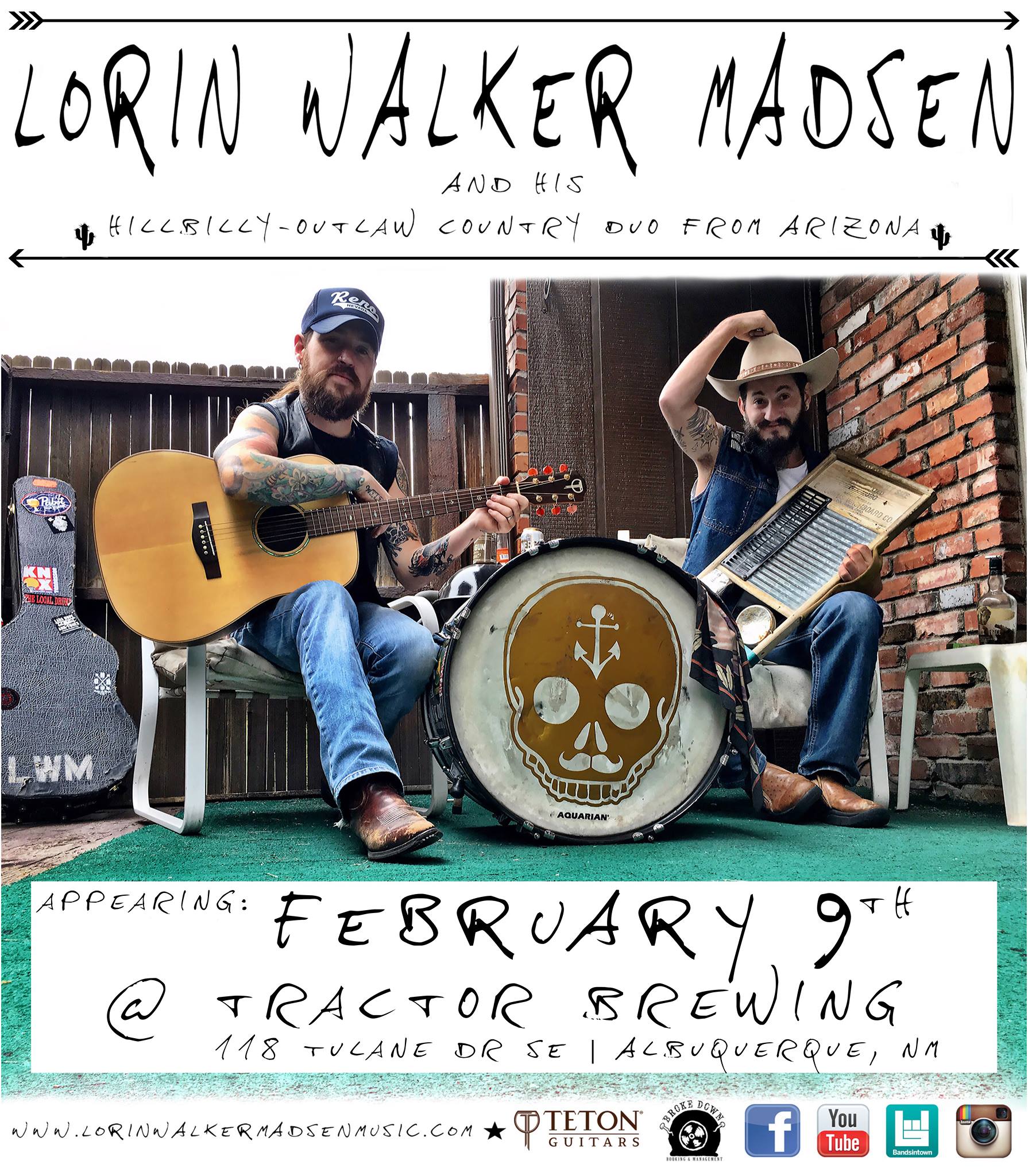 Salt Lake City is not known for its thriving music scene or world famous venues. There is no neon soaked strip, and booze is nearly illegal on Sunday. Before dismissing it entirely, many people think no further than the city's reputation for harsh winters, and religious stronghold. Living amidst the myths and stereotypes, however, is Lorin Walker Madsen, and he has built his life out of music.
Born in Denver, Colorado, Lorin grew up in Salt Lake City, Utah. He was a punk rock kid, an outsider, breaking away from the norm early on. Starting at age 12, he played in bands and gigged around town. At 19, he bought a van, never looked back, and began touring in various projects.
In 2013, Lorin released his first solo studio album, The Kind of Man I Am, on his newly-formed label Salt Lick Records. He played 220 shows on the tour supporting the album which was 36 months long and covered 35 states.
Upon returning home in late 2014, Lorin set up High Desert Studios, a recording studio in an old warehouse and office building in South Salt Lake City. After writing new material for the next record he assembled his live band from the road along with other players he'd met and began engineering his 2nd full-length album.
On May 5, 2015 Lorin's second album, Raise Your Glass, was released on Salt Lick Records. After wrapping up another busy year out on the road, including dates all across the United States and Canada, Lorin is entrenched in another busy year in 2016.
Blending a road-tough attitude into his own brand of high desert honky punk –– gritty vocals and honest lyrics laid over his take on traditional and red dirt country music, LWM lives for playing music on the road. Whether it be with his full band of Hustlers backing him up, or flying solo with a kick drum and a guitar, the chances are good that he's headed to a city or town near you soon!